Golf & Tennis Tournament Updates


Bob Hagan & Sterling Health Lead the Way

Round Robin Sponsorship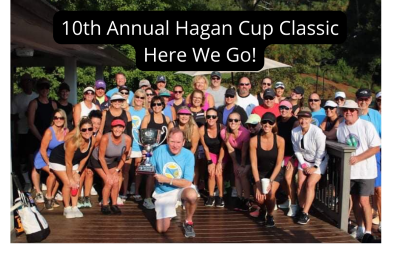 This Week's G&T Happenings!
1. Meeting of G&T Committee 11:15 am this week...We need you there!
2. This will be the 10th year of the Hagan Cup Classic Tennis Tournament. What a HUGE milestone!
3. First sponsorship is in!! Big thank you to Bob Hagan and Sterling Health for their Round Robin Sponsorship of the 10th Annual Hagan Cup Classic Tennis Tournament -- leading the way for our G&T Tournament fundraiser
Bob's message:
"We have come a long way these past 9 years . Not only have we had record tennis players playing, we have raised an enormous amount of dollars for the North Fulton community. It's such a pleasure to see so many having fun, all while raising money to benefit our local charities. Please join me as we celebrate 1O years of service above self as we have a grand slam tennis tournament. The Hagan-ade will be ready!"
Posted by Leslie Bassett
July 5, 2022