After Hours to Volunteer at the Unity Garden at CNC
All Rotarians are invited!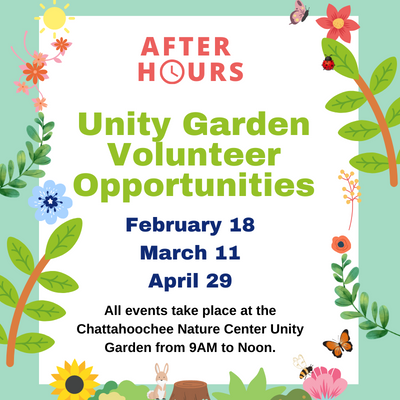 Service opportunities are beginning to bloom for RRAH!
After Hours is set to volunteer at the Unity Garden at the Chattahoochee Nature Center on three upcoming Saturday's: Feb. 18, March 11 and April 29. The shifts start at 9 a.m. and go until Noon. The plan is to work around the garden doing anything and everything they need, like collecting plants, organizing and planting.
Did you know? The Unity Garden grows fresh produce to be donated to the food pantry at North Fulton Community Charities. Fresh vegetables and greens are delivered once or twice a week.
All Rotarians are invited!
Posted by Amanda Verdin
January 31, 2023