Sat, Aug 06 Community hike 8:30 - 10:30am


Walk with a Doc next hike is Island Ford in Sandy Springs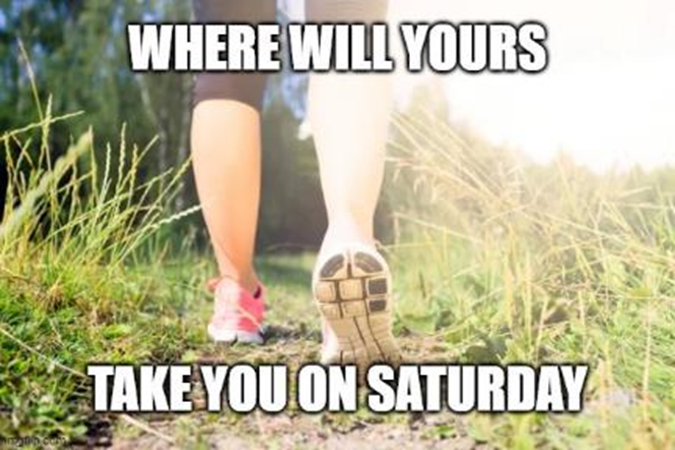 Start your weekend with a group of likeminded people who enjoy nature and enjoy people. We don't judge how far or how fast. We just celebrate that we're doing this.
Erin Skardasis, RN and Certified Health Coach, will address too-common myths about perceived healthy habits at 8:30am. Then you can choose from a 3 mile or 1.5 mile hike on the Island Ford trails. "National Park Service parking pass or $5 to park. Location details: https://www.crnra.vip/wp-content/uploads/2019/05/Island-Ford.pdf.
Future hikes:
Sat, Aug 20 Bamboo Forest at East Pallasides
Sat, Sep 19 Apple picking, walk and winery in Elijay
More info at https://www.facebook.com/groups/WalkWithADocAtlanta/ or contact Hal Schlenger at 770-335-0077 or HSchlenger@GreatSouthBenefits.com
Posted by Hal Schlenger
August 6, 2022