Here Comes Football!


Program August 18: Rennie Curran & Friends: Football and Life Lessons

Also update on local high school football!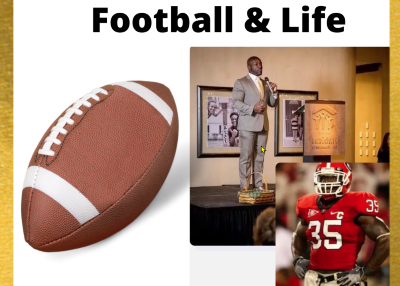 Football season is approaching and what a perfect time to have Rennie Curran speak to our club. Rennie is a former UGA linebacker and is now a motivational speaker and business coach. Powerful lessons to be taken from football into life!
"It doesn't matter where you were born or what you were born into. It doesn't matter what others expect or tell you to do. At the end of the day, your ability to turn your pain into power will make you unstoppable."-Rennie Curran Click here for more about Rennie
And More>>> There will be several former NFL players in attendance at lunch PLUS the head football coach from our three high school teams will be there with their team captains to share a few thoughts about the upcoming season. Make sure you are present this Thursday and great time to bring a potential member!!!

Posted by Susan Rumble
August 16, 2022