Golf & Tennis Extravaganza Meeting


August 25 Program: Putting, Parrots, Pickleball , and Bob Oh My!

You can't miss this one!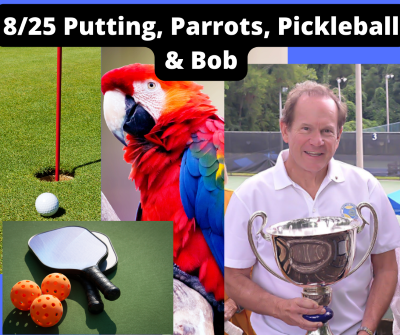 What do putting, parrots, pickleball and Bob Hagan have in common? Buckle your seat belt because they will all be featured in our August 25th program! Think you can putt? Then put your skills to the test during the putting contest at our lunch program on 8/25. How are your tail pinning skills? Participate in our "Pin the Tail on the Parrot" activity. And think you can get the ball in Bob Hagan's mouth? Go for it on Thursday 8/25. Get on out of your seat at lunch and do what Roswell Rotary does best-support our community and have fun!

Posted by Leslie Bassett
August 23, 2022