Tonight is Talk Saves Lives!
A virtual intro to suicide prevention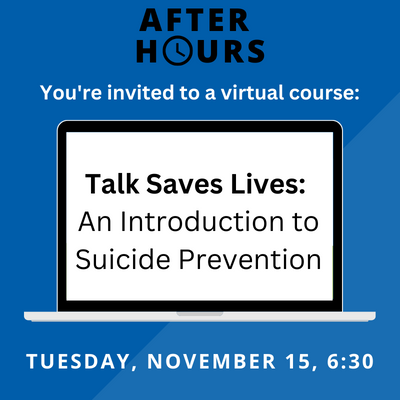 Tonight is the night! Join us at 6:30 as we dive deeper into suicide prevention with a virtual course: Talk Saves Lives: An Introduction to Suicide Prevention. Sponsored by the American Foundation for Suicide Prevention, the community-based presentation will cover the general scope of suicide, the research on prevention and what people can do to fight suicide. All Rotarians are invited.
Posted by Amanda Verdin
November 15, 2022