Be There! Register Now.


Roswell Rotary Club Holiday Party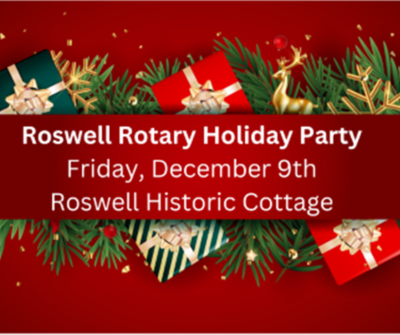 The stockings are hung in anticipation of the arrival of the Roswell Rotary Holiday Party this Friday, December 9th at the Roswell Historic Cottage.
Only a few tickets remain. Sign up now at https://roswellrotary.club/event/6495 Tickets are $50/person. Music: Some of your holiday favorites spun by "Shag Man" Don Rolader
Roswell Historic Cottage: 972 Alpharetta St, Roswell, GA 30075
Shuttle service will run from Roswell City Hall to the Cottage before and after the event and will pick up and drop off next to the gazebo in the City Hall parking lot.
Posted by James Stone
December 6, 2022