President John's Message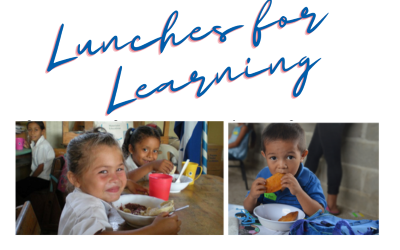 For over 10 years Roswell Rotary and individuals in our club and community have made it a mission to help keep kids in school in Honduras by providing them lunch each day through the Lunches for Learning program. This week we will hear from several members who have helped lead this program along with the Executive Director, Phil Dodson. Later this month, our community has the opportunity to further support L4L with the 9th annual Hearts for Honduras evening fundraiser. Even our Past President Moment with Jacque Digieso will shed light on the club's history with this great effort.
Mark Your Calendar The following week is Super Bowl week. What better time is there to acknowledge the leaders in our Roswell high school football programs than with the Skipper Hoke Leadership Awards? We will honor a football player from Roswell High School, Blessed Trinity Catholic High School, and Fellowship Christian High School. Our keynote speaker will be new Georgia Tech Offensive Coordinator Buster Faulkner. Buster most recently was the Quarterbacks Coach (aka Stetson Bennett's coach) for the national champion Georgia Bulldogs for three years.
Posted by John Carruth
January 31, 2023