After Hours Meeting Recap
Taxes + New Member + Birthday!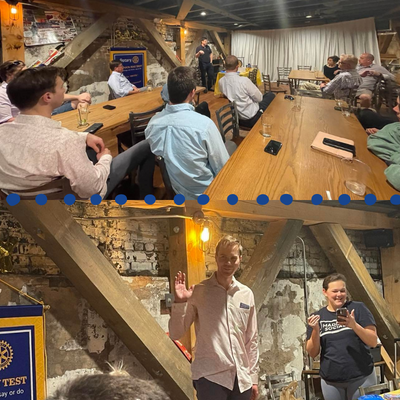 Last week, After Hours had another great meeting. It was an honor to have Roswell Rotary's own William Lindsey speak to the group on taxes--just in time for tax season. He shared tips on how to save when filing, the difference between standard/itemized deductions, small businesses taxes and so much more. Thank you, William!
They also welcomed a new member to the club. Welcome, James Lambert!
The meeting ended with delicious cake to celebrate After Hours' first birthday. Time flies when you're havin' fun! The next RRAH meeting is Tuesday, March 21--same time, same place.
Posted by Amanda Verdin
March 14, 2023