RRC has such a great legacy


Past President's Dinner 2022 - Making Memories

The contributions of these past presidents makes RRC a winner year after year!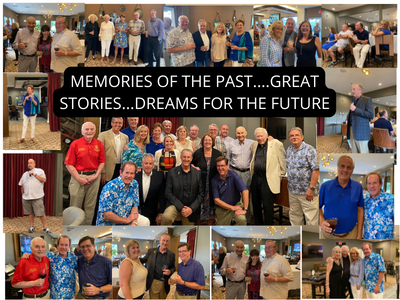 Sharing some of the pictures from the annual Past Presidents Dinner. We all appreciate the contributions of each of these past presidents of the Roswell Rotary Club. We stand on their shoulders and they continue to help us build dreams for the future. If you are new to RRC, any one of these amazing individuals would be a great person to have a conversation with. They have so much to share and they will help to spark your own dreams for your future role in Roswell Rotary!
Posted by Chris Archer
June 21, 2022