After Hours Club Update


RRAH Welcomes New Members

⚙️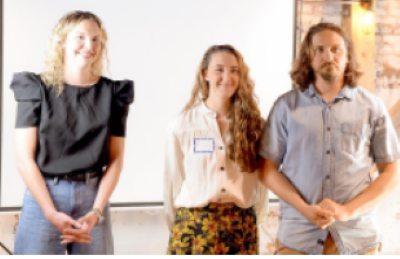 After Hours is on a roll! They met on Tuesday and inducted three new members. Congrats, Lindsay, John and Belle! We also revealed our event schedule for the next three months. Some event highlights include a percentage night at Lucky's Burger & Brew, a Drake House project and "Shoot the 'Hooch" social. Also on Tuesday, Ian Mari was present to take our headshots. Thank you, Ian!

Our next meeting is Tuesday, May 17 at 6:30 at our usual spot. In the spirit of Memorial Day, we will have Army veteran and After Hours member Allison Ziants as our featured speaker!
Posted by Amanda Verdin
May 10, 2022