GRSP & RYE Students


September 22 Program: Emilo Ochoa & La Neige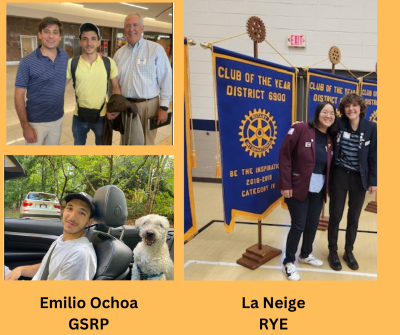 It's a tradition at Roswell Rotary that we offer our Georgia Rotary Student Program (GRSP) and Rotary Youth Exchange (RYE) students the opportunity to tell us about themselves, their families, their country, etc. at a meeting early in the school year. In this week's program, we will hear from our GRSP and RYE students :Emilio Ochoa(Columbia) and La Neige (Thailand). Their first month has been jam packed with new experiences. Be at Rotary Thursday to hear their stories!
For More info on Georgia Rotary Student Program, click here.
For more info on Rotary Youth Exchange, click here.
Posted by Susan Rumble
September 20, 2022