RRAH's Next Meeting is Tonight: Toy Drive & Gate City Tour
Bring a toy, get a beer!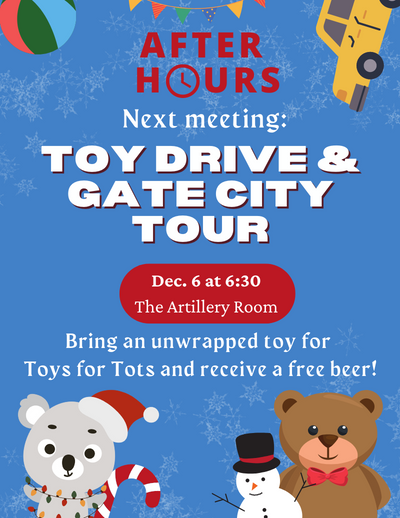 The final After Hours meeting of the year will held tonight, Tuesday, December 6th at 6:30 at the Artillery Room. The guest speaker will be Rotarian Pat Rains who will speak on entrepreneurship and lead a private tour of Gate City! This meeting is extra special because the club is collecting toys for Toys for Tots. Bring an unwrapped toy suitable for children 12 and under and you will receive a free beer!
Our next meeting will be Tuesday, January 17th.
Posted by Amanda Verdin
December 6, 2022