Presidents Message
Dancing in the Streets again!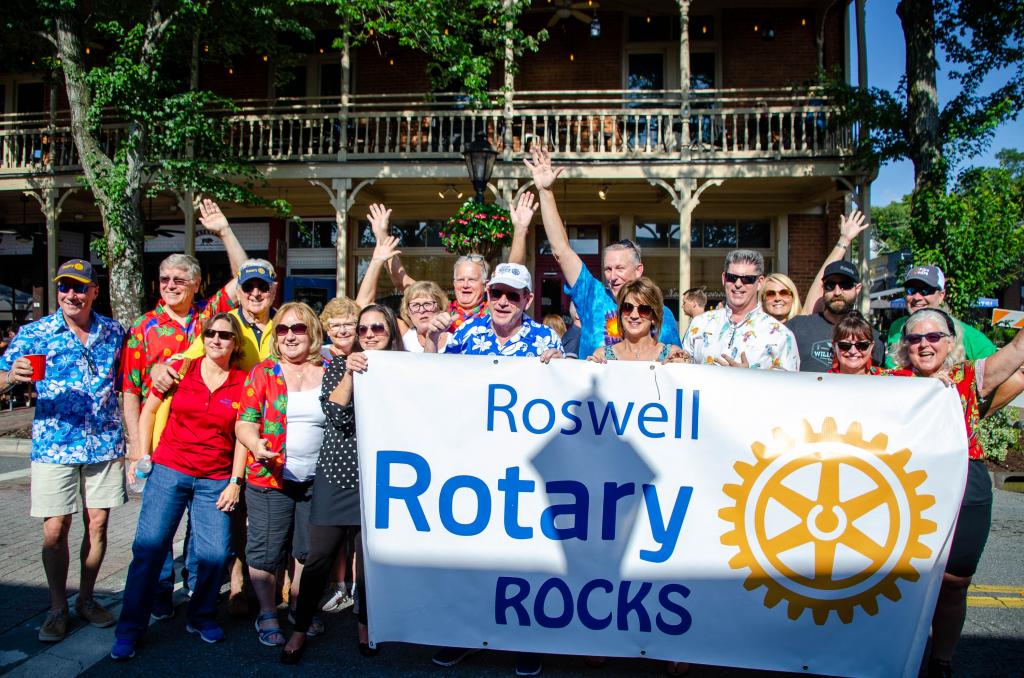 Last week our community celebrated a new season of Alive in Roswell and Roswell Rotarians showed up in force as a flash mob on Canton Street dancing to "Celebration" by Kool and the Gang. Thanks to Nancy Alterman for organizing this great time and to all the Rotarians who put on their dancing shoes.
Our very own Andy Williams provided some great energy to our meeting last week highlighting all of the activity in the city which is making Roswell a great destination for visitors including the movie industry! We have so much to be grateful for here in Roswell and as Rotarians we continue to make our community a better place to live work and play.
With the summer months in front of us, I remind everyone that no one man or woman is responsible for the success of our Golf and Tennis tournament. So, as you conduct your business and socialize with friends, look for those opportunities for the "Ask". We need many new corporate sponsorships as well as individuals to join in the fun.
"Look not only to your own needs, but also to the needs of others".

Posted by Terry Taylor
July 20, 2021